Granito Means Beans
In Spanish, granito means little grain or bean", but what inspired us was a saying… "tenemos que poner nuestro granito de arena", or we have to contribute our little grain of sand (or bean). So, direct from our family farmers in Guatemala and craft roasters in North America to you, Granito Coffee is our collective contribution to making the coffee industry a little better for everyone.
Subscribe & Save
Granito PREPAID and PAY-AS-YOU-GO coffee subscriptions are easy to make and you can custom fit them to your coffee routine. Choose your coffees, pick your schedule, and we'll deliver fresh roasted coffee right to your door right when you need it.
It's never been so easy to join the coffee revolution.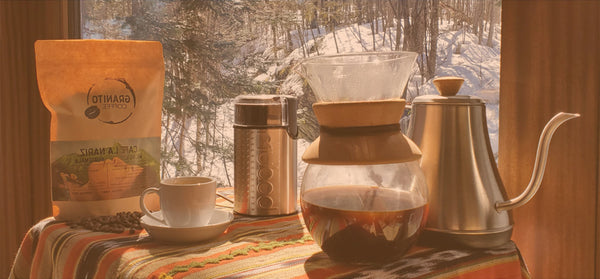 upgrade your coffee
Granito carries high quality and accessible coffee gear and accessories to that you can make your Granito Coffee the very best it can be.